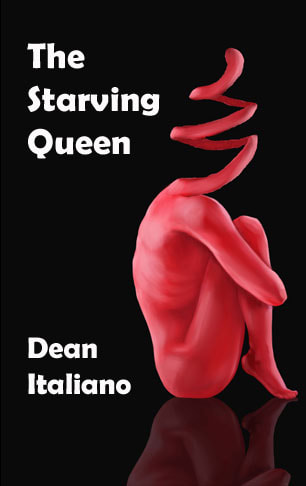 THE STARVING QUEEN
2017
​ISBN: 978-0-9812459-1-1
​
Jasmine faces more tragic events than the average teen. Her overworked mother, Bev, doesn't see her enough, and visiting her dad, "Slip", often makes things worse. Even Jasmine's deepening relationship with her boyfriend Jason can't lift her spirits enough, and depression seeps in.
The Queen relishes the descent into misery, and she wants Jasmine. The Queen hunts the lonely and dejected, pulling victims into her Kingdom. Her bony hand is invisible while covering Jasmine's mouth, the stench of her world's black sludge and the eerie sound of her voice, only penetrates the minds of her loyal subjects.
Family and friends can't see the Queen, but they are worried as they watch Jasmine drift even further out of reach. ...And closer to the Queen.

Amazon.com
​Amazon.ca
​
Buy directly from author via Paypal:
​
---
---
​
​THE NARROWING
2017
ISBN: 978-0-9812459-2-8
​
A one-act play in with a Waiting-for-Godot style delivery. An elderly couple find their lives narrowing as quickly as their driveway during a harsh winter. (Fiction)
EBook:Amazon.com
Amazon.ca
Kobo



​Buy directly from author via Paypal:
​
---
---
​KATRINA AND THE FRENCHMAN:
A JOURNAL FROM THE STREET
2009
ISBN: 978-0-9812459-0-4
Katrina and the Frenchman is a haunting, harrowing first-person account of the Hurricane Katrina disaster, seen from the perspective of two tourists trapped in a city gripped by terror, and coming apart at the seams... (Non-fiction)
As featured in Maclean's EXTREME WEATHER Edition, Nov 6, 2012
Click HERE for more about the book, reviews, and the song Thursday Morning.
Amazon
Kobo
Buy directly from author via Paypal:
​
---
---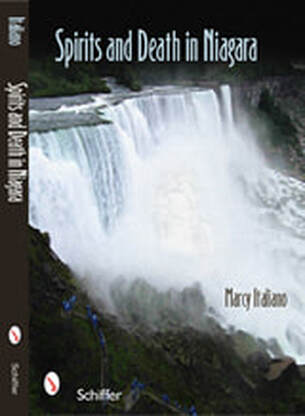 ---
---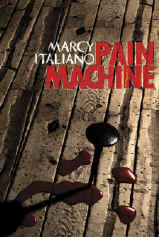 PAIN MACHINE
2003ISBN: 1-59224-104-2
When she was ten years old, Veronica Laka disobeyed her father, and talked back when she knew she shouldn't have. Her punishment came slowly in the form of the "Taps." As her father holds a nail under her fingernail, he taps it with a hammer just hard enough to draw blood, slowly, one finger at a time… (Fiction)
Click
here
for reviews.
Available at:
Cosmos Books/Wildside Press
Amazon.com
Amazon.ca
​
Buy directly from author via Paypal:
​
---
---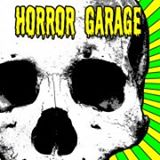 Short Stories..."Deprived"
A flash fiction story published online at
Horror Garage
, 2013.
HORROR GARAGE combines the best in original dark fiction with the finest in horrific rock n' roll.
---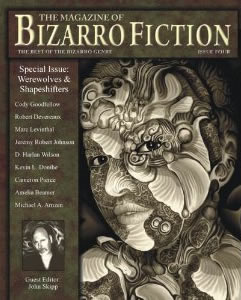 "Dance at My Funeral"
Magazine of Bizarro Fiction #4
, December 2010
​
The premier magazine of the bizarro genre. Issue four is a special werewolves and shapeshifters issue guest-edited by New York Times bestselling author John Skipp.
Buy it on
Amazon
.
"One of my favorite stories of this installment is "Dance at my Funeral" by Marcy Italiano. This is a touching piece about a funeral that really lets you say goodbye." -- Amazon reviewer
---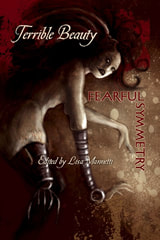 "I Bought"
Anthology -
TERRIBLE BEAUTY, FEARFUL SYMMETRY
from DarkHart Press, 2010
Available
at Amazon.
"Beauty can seduce you. Beauty can deceive you. Beauty can also be cruel, otherworldly and downright deadly. Explore the fearful symmetry of beauty's dark side with the genre's most-terrifying storytellers."
---
"They All Shrugged"
Chapbook Anthology -
Jack Haringa Must Die!: Twenty-Eight Original Tales of Madness, Terror and Strictly Grammatical Murder
, edited by Nicholas Kaufmann, published in 2008 by Merricat Publications.
All proceeds from this anthology benefit the
Shirley Jackson Awards
.
​Now OUT OF PRINT.
Review by Martel Sardina at
Dark Scribe Magazine
---
"Beneath the 3"
The anthology RECKLESS ABANDON (editors David Sparks and Bob Strauss). Catalyst Press, August 2002.
​
Cover art by
Mike Bohatch
Available at:
A
mazon.com
---
​
"Cat Got Your Tongue, Devil Got Your Feet"
It's those little moments that make all the difference... This fun little tale was at the
HorrorFind
website from
September to December 2001
.
​
"Rigged"
This pissed-off trucker story appeared in
August 2001
at 1000 Delights.
---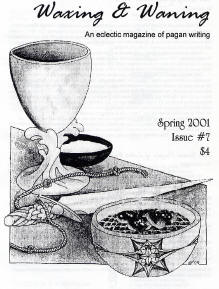 "Witch's Gift"

In the Toronto area there was a magazine called Waxing & Waning, this story appeared in Issue #7 which was on sale in the spring of 2001. (Sold out.)

---

"I Never Meant To Be..."
My first novelette at 1000Delights. It originally appeared from June to August of 2001.

Poetry...

"Pay Close Attention"
Reprinted in Chizine, May 2005.
​
"The Fist"
"Pay Close Attention"
"The Disease"
Were in the online magazine Pantarbe, Vol. 3 No. 5&6.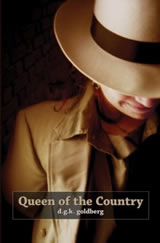 Non-Fiction...

Review...
QUEEN OF THE COUNTRY by dgk goldberg
Fearzone.com
March 7, 2008
(No longer available.)


---
---
Article: Napping vs. Swat Team at yummymummyclub.ca
(No longer available.)
Interviews, talks, and more...
I delivered a "TED-like" talk at
Ignite Waterloo
called,
"Pretty Terrible."
Sorry, link to the video is no longer available.
Guest blog post for Dan Dillard on Monday, August 22, 2011:
Introducing Horror to Your Kids
by Marcy Italiano
​
A mention in an article worth mentioning: On Working With Excellent Women (Cuz why the hell wouldn't you?) by John Skipp at the Bizarro Central website.
​